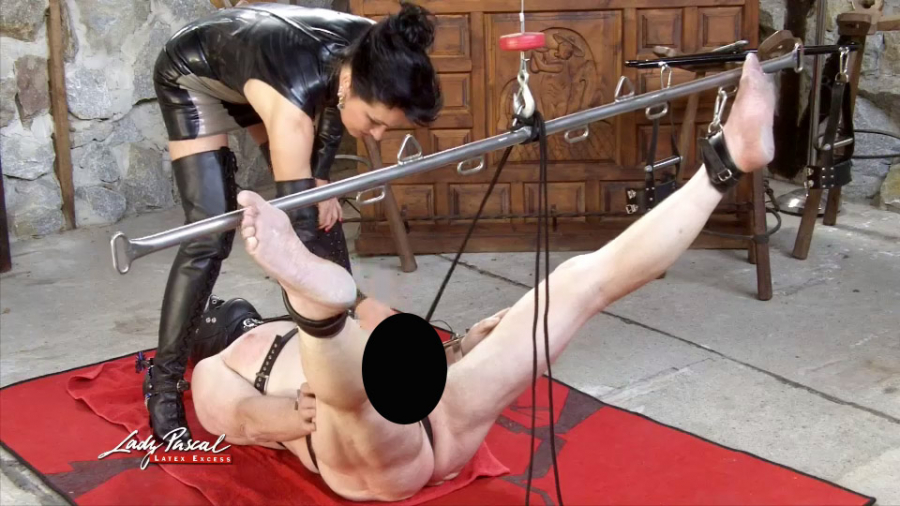 | Darsteller | Dauer | Preis |
| --- | --- | --- |
| LadyPascal | 9:37 Min. | NUR 866 Coins √ |
Jetzt freischalten
In diesem vorerst letzten Teil der wmd-Reihe, wird mein Proband mit einer raffinierten Stahlstange allein schon unbeweglich gemacht. Seine Beine werden am Flaschenzug hochgezogen und dann kommt meine absolute Sonderanferti****g für besonders renitente Schwänze: die Krone von Lady Pascal. Das so "gekrönte" Haupt...ähm Eichel, wird mittels Schrauben unterhalb der Eichel böse fixiert und anschliessend mit Strom versorgt (so kann ich am besten Vitalitätszeichen sehen und hören)...
--------------------------------------------------
WMD 3 - ****s of men destructions
In this part of the initially last wmd-series, my subject is done immobile only with a sophisticated steel rod. His legs are pulled up on the hoist and then my absolute spezcial design is for particulary refractrory cocks: the crowm of Lady Pascal. The thus "crowned" principal ... ahem glans is nasty fixed with screws below the glans and then supplied with electricity (so I can see and hear the best signs and vitality) ...
Hinterlasse jetzt einen Kommentar und erhalte 50 Coins
Du musst das Video erst kaufen.